Why 5 minutes of morning sleep is the best?
It's 4:35 am and you've crossed the threshold of staying up. You finally decide to give into sleep. But just like most people, you don't just go to sleep. You religiously set a million alarms so that you can wake up in time.
8:00 am- I will seriously wake at up at this time.
8:05 am- In case, the first ring fails to wake me up
8:10 am- I will wake up for sure!
….and all the magical numbers in between
9:20 am- Oh no! If I don't wake up now, I'll lose my job.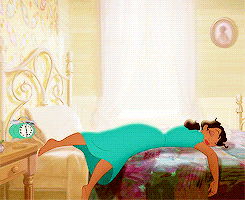 We have no idea what happens in the morning but it's like the whole universe conspires to make you sleep more! Remember the famous SRK dialogue from Om Shanti Om?
Well, the point here is the fact that we love our sleep very much. If one were to conduct a survey about the most said and loved three words by people, the answer would be, "5 minutes more!"
The thing is morning sleep is the best! The bed that felt hard in the night is suddenly cozier, the pesky mosquitoes that were biting you at 2 am are now probably sleeping next to you, inflated like a balloon.
The pillow that made you toss and turn for an hour at night is now in your arms like a lover united with his partner after years of exile. The blanket that covered your one leg and left the in the open for monsters to grab, is now wrapped around you and the temperature seems like the best temperature to sleep in!
The poor alarm clock is nothing in front of all these factors and you end up sleeping through the most irritating alarm sounds.
The extra 5-minute morning sleep is also the best because most of us extend it to hours. At 9:00 am, you say to yourself, "Let me sleep for five more minutes." At 10:45 am, the same you would be like, "I'll take work from home today. Let me sleep a little more!"
Haven't we all done this at some point in life?
Another thing that you'll realize is that the 5-minute sleep pattern works well with alarms. They even have the snooze button for the same, don't they?
However, there's an arch rival against this beautiful hack that we call snooze. This rival hates it if you sleep post 7:00 am and their voice is enough to wake you from the deepest slumber. This arch rival is none other than a mom! Yes, mothers.
Seriously, nobody else than your mother can make you give up on the early-morning-just-after-you-wake-up nap!
But all said and done, adulthood gives us the option on cashing in on the most beautiful sleep ever- the early morning extra 5-minutes sleep. Thank god for it!
So all you people out there who love their sleep, go ahead, hit the snooze button and enjoy your extra minutes of slumber.
---